We are renowned traders specializing in the purchase and sale of high-end vintage watches.
Our mission is to research and provide our selected customers with high quality, certified and guaranteed vintage watches.
Throughout our many years' experience, we have become a point of reference in the sector for the professional skills, serious approach and passion that we put into our work.
Want to get to know us better? Do you have any questions you want to about our watches and our company? Would you like to make an appointment to come into our office? We are always ready and willing to satisfy any needs with our caring and prompt customer service.
Our clients, be they those who chose to buy now or in the future, are our most precious asset, their maximum satisfaction is our primary goal.
Our constant commitment to customers is reflected both in fulfilling any special requests and in providing exceptional after-sales service on purchased watches.
Glad to share our passion
with new friends
Maximum care and attention
to clients needs
Always ready to
offer assistance
The founder and director of our company is Mr. Roberto Randazzo.
As well as being a well-known and reputed dealer specializing in the trade of high-end watches, Roberto is also renowned in the international collecting community as one of the world's leading experts in vintage watches.
Passion, research and intellectual honesty have, over time, made him one the most authoritative voices in the field of vintage watches.
Many know him by his nom de plume "Jatucka", used as his nickname on the Internet where, for many years, he has played the influential role of moderator in several online forums of international standing in the sections dedicated to vintage watches.
Among the various forums which witnessed Roberto's contribution: Orologi e Passioni, the leading forum in Italy, and Vintage Rolex Forum, an international reference forum for watch lovers.
In addition to his activity on the web Roberto is also known for his collaborations and expertise carried out for the most prestigious auction houses, his assistance in the research and drafting of important thematic books, as well as for his assiduous and ceaseless participation in the most famous fairs and industry events.
Throughout his commercial activity, Roberto is supported by several specialized collaborators who, thanks to their professionalism, contribute to the development of profitable relationships with customers and to the growth of the company itself.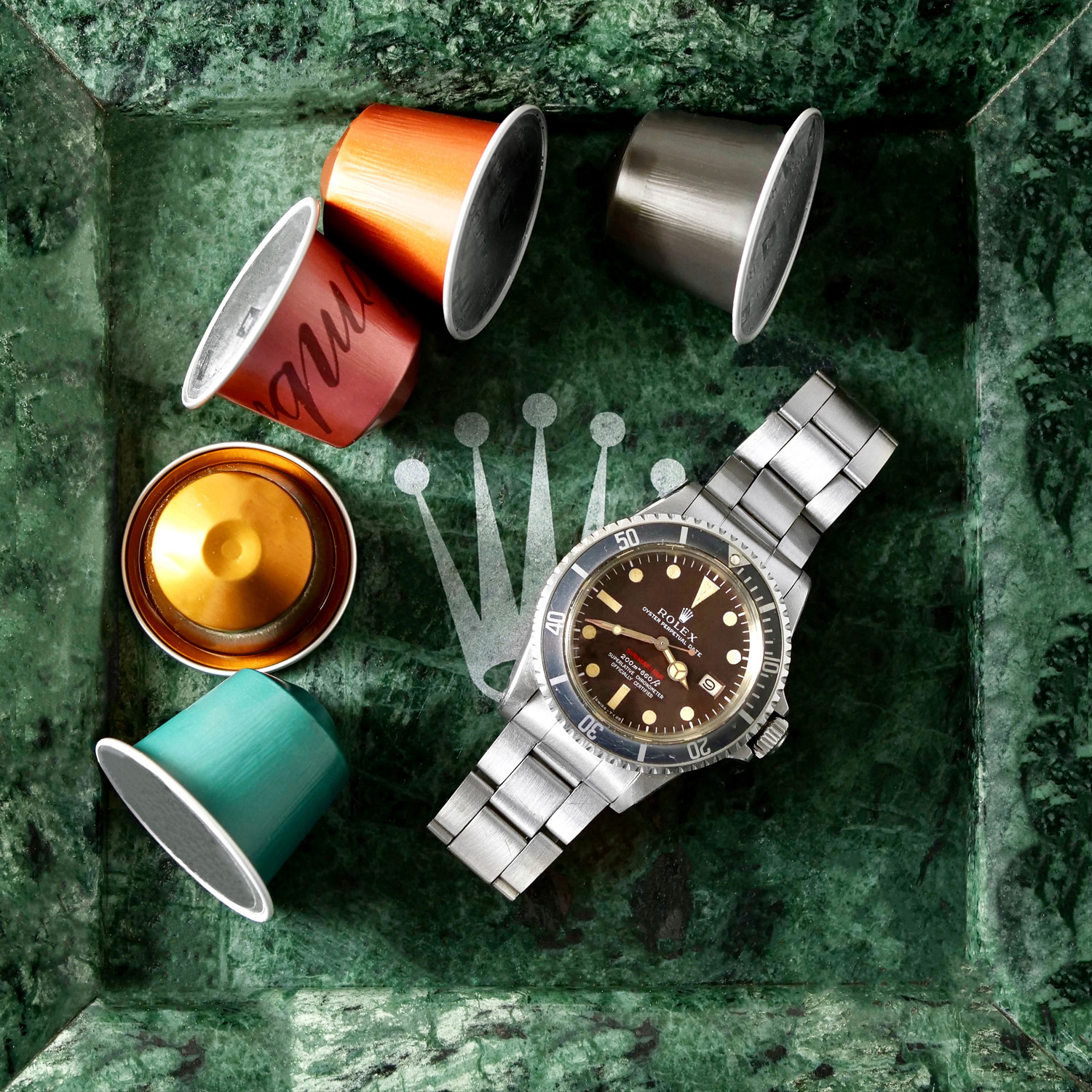 Getting in touch does not only mean contacting internationally reputed vintage watch dealers, but above all it means dealing with professionals who, thanks to their experience and genuine passion, will be able to advise and guide you through your next purchase.
The minute you meet us, it will be immediately clear that at the very foundations of the company are values such as fairness and professional integrity, and that our business philosophy puts trading ethically, customer satisfaction and, last but by no means least, the supply of vintage top quality certified watches at the very heart of our mindset.
Don't hesitate to contact us, we can't wait to meet you and introduce you to our world.
Please fill in the form below to get in touch with us!